THE GREATEST SHOW
Freestyle Dance Company
Wednesday, April 25, 2018 – 6pm
Adult Pricing: $9.50
Senior Pricing: $7.50
Child Pricing: $4.50
Freestyle Dance Company brings you "the greatest show" – inspired by PT Barnum's quote, "the noblest art is of making others happy."  You will be brought to smiles as you watch these talented dancers perform all of their 2017-2018 routines.
CHEERS TO 10 YEARS!
Club Dance
Saturday, May 12, 2018 – 9am, 11:30am, 2pm, 4:30pm, 7pm
Pricing: $9.50
Cheers to Ten Years!  We are celebrating our 10th anniversary here at Club Dance and are ready to CELEBRATE at recital. Our dancers have been working hard all year and are so excited to showcase their dances. We are providing an EXTRA special show at 7pm that will be a tribute to our past 10 years. This journey through the past is sure to be a GREAT show that you don't want to miss!
BIRTHDAY CELEBRATION 
NuEvolution Dance Studio
Saturday, May 19, 2018 – 11am, 2pm, 5pm
Pricing: $10
Please join us as we celebrate our 5th Birthday with a show full of fabulous dances that promise to entertain and have you dancing in your seats.
SPRING CONCERT
Brooksher Ballet
Friday, May 25, 2018 – 6pm
Pricing: $12.50 & $15
Annual presentation of classical & contemporary repertoire.
CELEBRATION
Dance Connection 2
Friday, June 8, 2018 – 5pm, 7:30pm
Saturday, June 9, 2018 – 9:30am, 12:30pm, 3:30pm, 7:30pm
Pricing: $10 & $18
Celebrating 30 Years of Excellence
Let the amazing cast of Dance Connection 2 take you on a nostalgic journey through dance. Come and enjoy this mashup of Award Winning Choreographers and seasoned performers, 30 YEARS in the making, as they celebrate in this special Anniversary Concert. Iconic performances re-imagined, Alumni Guest appearances, video presentations sure to make your heart leap and MORE. You won't want to miss this once in a lifetime opportunity!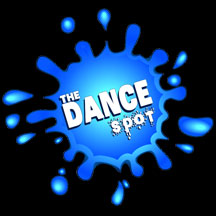 LET'S GO TO THE MOVIES 
The Dance Spot
Saturday, June 16, 2018 – 10am, 1pm, 4pm
Pricing: $9.50
The Dance Spot's 6th Annual Recital "Let's Go To The Movies"